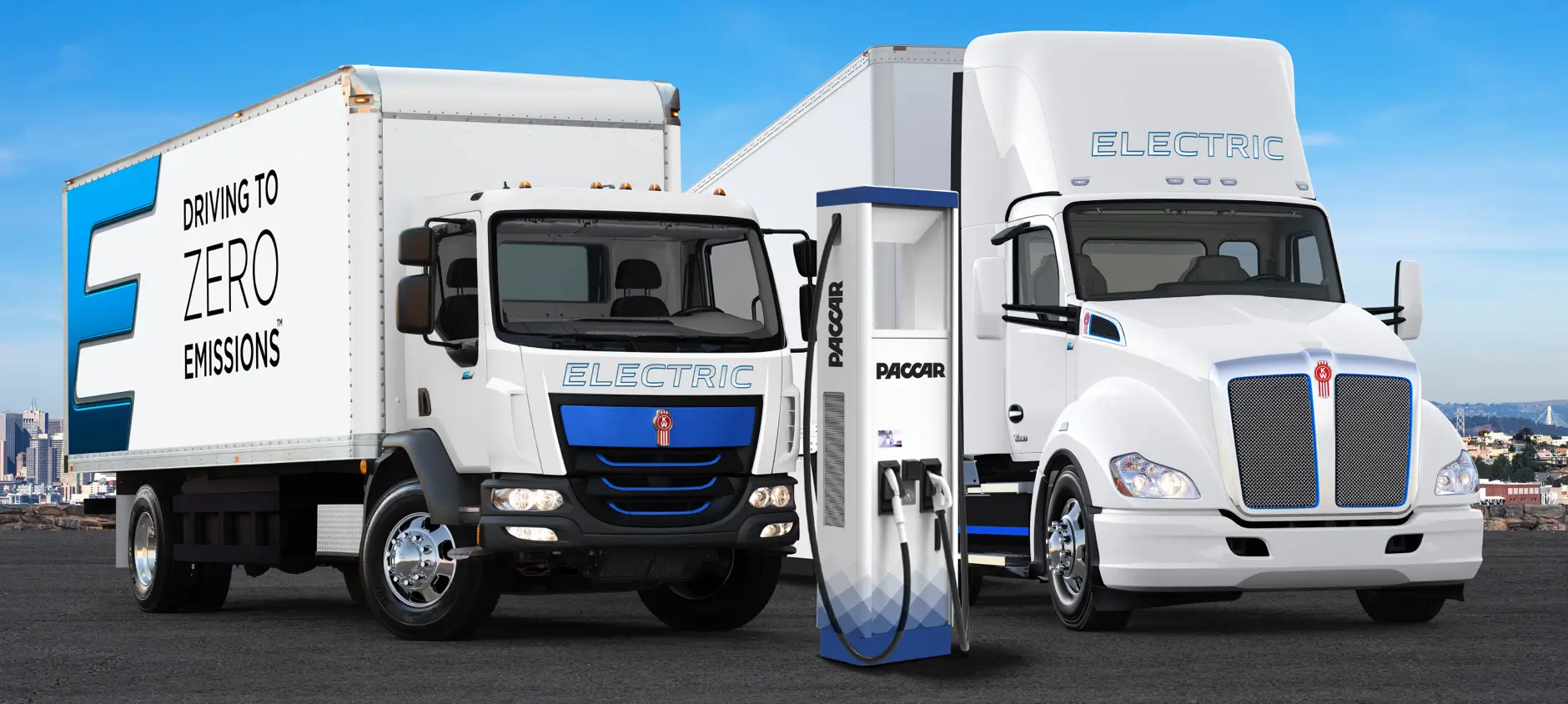 PACCAR Parts Electric Vehicle Charging Stations
PACCAR Parts offers electric vehicle charging stations to support the global rollout of electric vehicles (EVs). The chargers are compatible with Kenworth electric trucks and any vehicle that utilizes the CCS1 J1772 charge port.
Customers can purchase chargers from Kenworth dealers and TRP store locations worldwide. With a voltage rating up to 920V DC, these chargers are suitable with a wide range of EVs including trucks, vans, buses, light and passenger car vehicles, and other commercial vehicles.
MADE FOR KENWORTH
The full line of electric vehicle charging stations offer an optimal compatibility with Kenworth trucks.
They are backed by a two-year parts and labor warranty , two-year cellular connection for remote diagnostics and troubleshooting, and a two-year Service Level Agreement is included with the chargers for fixed installed chargers 50 kW and greater.
All chargers include services that have negotiated pricing to provide the best price for customers.
PACCAR Parts also stocks replacement parts for the chargers at its 18 global parts distribution centers (PDCs) for industry-leading parts availability.
Customers can rely on the expertise of PACCAR Parts and its global network of Kenworth dealers and TRP® stores to help select the right charger for their application. Customers can also leverage the partnerships of EnTech Solutions and Schneider Electric for the most efficient infrastructure and installation process.